Book your airport taxi transfer from or to Sarajevo Airport at the lowest flat rate
meet & greet at the arrivals
from Sarajevo Airport to the city center
from Sarajevo city center to the airport
from airport to any place in Balkans
Hire a top-rated local airport transfer service in Sarajevo
Are you planning a trip to Bosnia? Book your Sarajevo Airport taxi transfer timely in advance. That way, you'll make your reservation with a reliable local limo service at the lowest cost.
Sarajevo Transfer will be your good host and travel partner. We can arrange your taxi from Sarajevo Airport to the city centre or another town or resort. Of course, we are reliable for your way back and a taxi to Sarajevo Airport.
Expect nothing less than a top-notch limousine service at a very fair price.
We guarantee polite and helpful professional drivers. Expect immaculate and comfortable vehicles for your airport transfer in Sarajevo.
BOOK YOUR AIRPORT TAXI WITH US

Making a reservation for a ride was effortless and quick. Their pricing is correct, and one of the cheapest. Our driver was waiting with a sign, polite and helpful, and his cab was excellent too. I would certainly recommend this company.
JAY LARSON, MELBOURNE
Price from 18€
All-Inclusive fix price for the whole taxi
Drivers
Full-time professional English-speaking drivers at your service
Cars
Chose between a variety of new and comfortable cars and minivans
Payment
Pay 20% in front by PayPal and pay the rest to the driver
Comfy taxis and executive black cars

Luxurious limousines and minivans
OUR FLEET
Impeccably clean, non-smoking, and air-conditioned vehicles ready for your comfortable and safe airport transfer.
Once you ask for a quote, you will get an offer with an all-inclusive fixed price for all our available vehicles. Choose a taxi, black limo, or minivan according to your needs and budget.
Our fleet has from budget-friendly taxi sedans not more than eight years old to recent models of luxurious limousines and minivans such as the Mercedes S and V-class.
OUR SERVICES
Sarajevo Transfer is at your disposal for airport and long-distance private transfer, private tours, and hourly/daily rent a car with a driver in Bosnia and Herzegovina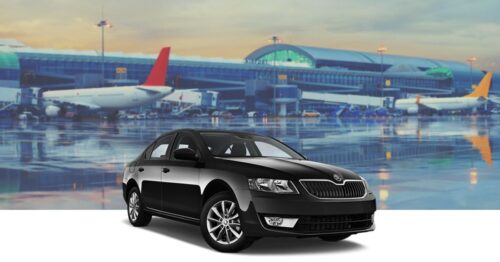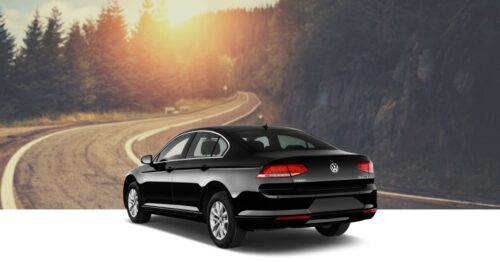 WHY CHOOSE OUR CAR  SERVICE?
The driver waits for you holding a name sign at the arrival terminal (meet & greet service).
We are monitoring your flight.  Upon your plane lands, we are waiting for 1 hour free of charge.
Our offered price is without any hidden fees, and you are paying for the whole vehicle (not per person).
Complimentary WIFI and bottled water in every car and minivan
All our cars are impeccably clean, and our chauffeurs are very polite and helpful.
OUR CHAUFFEURS
Enjoy the ride with an experienced private driver who will be polite and helpful during your journey.
All our chauffeurs are full-time professionals dedicated to top-notch service, and they are fluid in English.
You can ask them questions about various information which can be helpful for your stay in Sarajevo and Bosnia in general.
SARAJEVO AIRPORT TAXI PRICE FROM € 18
Send us a request with all the details for your airport transfer in Sarajevo, and we will respond with a custom-tailored offer with an all-inclusive price without any hidden costs.
How much is a taxi from Sarajevo Airport to the city center?
Taxi from the airport in Sarajevo to Sarajevo city center or vice versa costs from 18€ to 30€ depending on which car class you choose. Our price is always for the whole vehicle intended only for you or your private group.
Where do I'll meet the driver at the Sarajevo Airport and how can I recognize him?
The driver will monitor your flight and wait for you at the Sarajevo Airport arrival terminal, holding a name sign in his hands. If you can't see him for some reason, you can contact him on his phone number we gave you when you made a reservation for your taxi ride from Sarajevo Airport.
For how long will the taxi driver wait for me the most?
We have to wait for you free of charge for at least 1 hour after your plane lands. That is enough time to exit except if you have trouble with customs or your luggage is lost.
If you have a problem, please get in touch with your driver. In case he doesn't have a tight schedule, he will wait for you for even more than an hour.
How to book an airport taxi in Sarajevo?
Contact us with all details of your transfer, and we will offer you all available car classes with prices shown without hidden costs. If you accept our offer, follow our instructions. We will also send you the driver's and car's details.
How to pay a taxi from Sarajevo Airport?
You can pay cash when you reach your destination in Sarajevo city center. If you prefer to pay online, we will send you a payment link (PayPal or card payment), although there will be no cash discount.
In some rare cases (exclusive cars and minibuses, multy-day tours, cross-border transfers) an online deposit may be required.
How far is Sarajevo Airport from the city centre?
Sarajevo International Airport (Iata: SJJ) is 11 kilometers away from Baščaršija (Sarajevo city center). It is about a 20-minute long ride if you are going by taxi, although may last longer highly depending on traffic.
Is there a bus from the airport to the sarajevo city center?
What types of cars do you use for airport transfers?
When you ask for a quote, we will offer you all the different car classes available for your transfer from Sarajevo Airport.
We have cars from family sedans such as Škoda Octavia to executive limousines such as the Mercedes S-class at your disposal. Of course, the price of airport transfer depends on the car class you wish. Also, if you have extra luggage or travel with more than 3 people, ask for a minivan or minibus.
But no matter which vehicle you choose, it will be a clean, non-smoking, airconditioned, modern, and comfortable vehicle. We don't have small cars and hatchbacks in our fleet.
Does the taxi driver speak English?
All our drivers speak English at a conversational level. Maybe not everyone has a perfect accent, but you will easily understand each other. We have a few Russian, Turkish, and German-speaking chauffeurs too.
Can I book a transfer from Sarajevo to another city or resort?
Do you offer an airport shuttle service in Sarajevo (ride-sharing)?
No, we don't provide a ride-sharing shuttle from or to Sarajevo Airport. We provide only private (individual) passenger transportation. That means no matter whether you order a taxi, black limo, minivan, or minibus, the whole vehicle is exclusively reserved only for you and your private group of friends or family members.
Can you provide a child seat for the transfer?
You can ask for a child seat, a baby, or a booster seat for kids for your transfer from or to Sarajevo Airport. Taxi cars are not obligated by the law to have them, but we can provide them for you.
Are you more expensive than the other cabs in Sarajevo?
A taxi ride from Sarajevo airport with Sarajevo Transfer limo service is slightly more expensive than a ride with cabs you can find at the cabstand in front of the airport.
If you try both transportation options, you will know why there is a price difference. You'll get a much better service by paying only a few euros more than an ordinary taxi from a cabstand.
Can we call you for a taxi rides inside of Sarajevo?
I have an early flight from Sarajevo Airport, are you reliable?
We have taxi rides from Sarajevo city center to Sarajevo Airport in the early morning every day. We have drivers who always drive the night or early morning shift, and they are highly reliable.
BLOG
Read the latest posts from our website
Check where to rent a quad or snowmobile at Jahorina Ski Resort.
read more
Check the ski slopes at Jahorina and choose where you wish to ski. Watch the videos of skiing on ski slopes.
read more